Migrant Labor Agency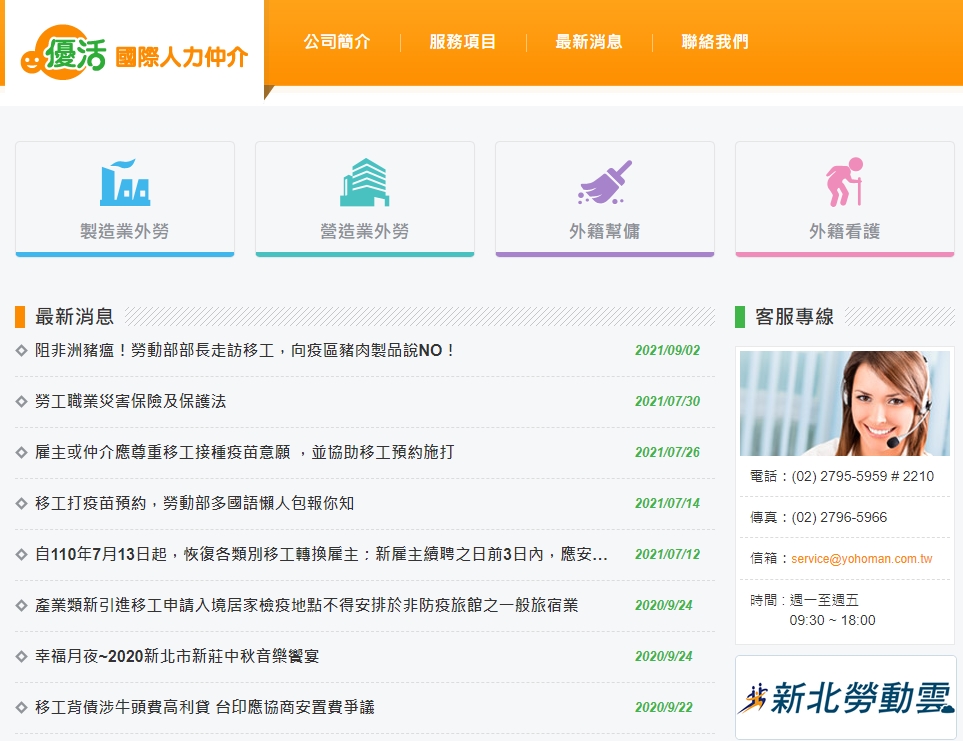 With many years of experience in value-added services for migrant workers, Digital Idea Multi-Media has a deep understanding of their lives and needs. Following careful evaluation, we decided to enter the migrant agency field as we seek to combine our expertise in digital platforms and application development to make it easier and more convenient for employers and migrant workers to interact and communicate.
In the spirit of humanitarian service, Digital Idea Multi-Media (Yoho) acts the most competent bridge between employers and migrant workers. Employers can fully enjoy excellent services provided by Digital Idea Multi-Media (Yoho), achieving the ultimate goal of improving quality of life. This is in line with the Company's highest calling of "excellent manpower to give you quality of life". We welcome you to visit our website for advice, and we sincerely hope to have the opportunity to serve you.

YOHO Migrant Labor Agency